Decorating Your Home On Christmas
Posted on October 26, 2016 in Home Improvements
Christmas is a perfect day for social gathering, throwing a house party and so on. However, you have to decorate your home on Christmas even if you have no plans to throw a party, as this will help you stay happy from within. The 7 tips for decorating your home on Christmas are given as follows: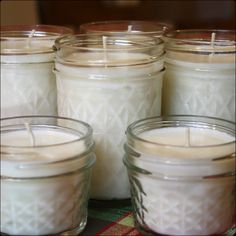 Lightning is required – Lightning is required for decorating your dwelling place for Christmas. Hang some lights in the walls of the room, where you are planning to have a party with your friends, relatives and others. Replacing regular candles you can use handmade soy candles this Christmas. It will create a magical and romantic ambiance too, particularly when you are planning to spend your Christmas with your partner.
Keep scented candles in rooms and beside windows -Decorate windows of your home with scented candles. Compared to regular candles these soy candles give a nice scent continuously as it burns very slowly. When you will burn a soy wax candle, the scent will spread in the whole room.
A Christmas tree is significant for decoration – A Christmas tree is a must for decorating your home. If you are not making any other decorations in your home, then bring this tree for celebrating the Xmas day. Keep the tree in a room, where you and your family members will open the gifts of Xmas. You can decorate the tree in your own way. Put string lights on your tree. Usually, people purchase white lights to decorate the tree, but one can use lights of red as well as blue color. And multicolored lights will cast a wonderful look on the tree. Hang some ball ornaments and baubles on the Christmas tree's branches. You can make ornaments on your own by using crystals, dough and buttons. Each and everyone ought to put a tree topper.
Think about setting up a Christmas Village – A Christmas Village is set up in many houses previously. A Christmas Village in your home will show the old time and how the Xmas day was celebrated in the villages in the earlier days.
Mistletoe is needed – If you are lucky, then you can find fresh mistletoe in a hardwood tree in your locality or in your neighbor's garden. You can also purchase a faux mistletoe plant from a shop and then hang it on your residence's doorway. Use a small sized hook to hang the mistletoe. A red ribbon must be tied on the mistletoe for getting the perfect festive look.
Stockings must be hanged – Anybody can hang either purchased stockings or handmade stockings in any place- be it near the fireplace or in any corner of the room. Ribbons of green and red color are mostly chosen to hang the stockings.
Music must not be forgotten – Keep the Christmas songs and music ready before your relatives arrive. Play songs and enjoy the Xmas day to the fullest.