Posted on October 26, 2016 in Home Improvements
Christmas is a perfect day for social gathering, throwing a house party and so on. However, you have to decorate your home on Christmas even if you have no plans to throw a party, as this will help you stay happy from within. The 7 tips for decorating your home on Christmas are given as follows: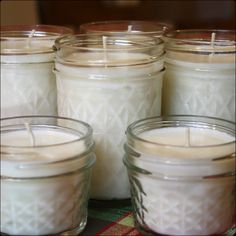 Lightning is required – Lightning is required for decorating your dwelling place for Christmas. Hang some lights in the walls of the room, where you are planning to have a party with your friends, relatives and others. Replacing regular candles you can use handmade soy candles this Christmas. It will create a magical and romantic ambiance too, particularly when you are planning to spend your Christmas with your partner.
Keep scented candles in rooms and beside windows -Decorate windows of your home with scented candles. Compared to regular candles these soy candles give a nice scent continuously as it burns very slowly. When you will burn a soy wax candle, the scent will spread in the whole room.
A Christmas tree is significant for decoration – A Christmas tree is a must for decorating your home. If you are not making any other decorations in your home, then bring this tree for celebrating the Xmas day. Keep the tree in a room, where you and your family members will open the gifts of Xmas. You can decorate the tree in your own way. Put string lights on your tree. Usually, people purchase white lights to decorate the tree, but one can use lights of red as well as blue color. And multicolored lights will cast a wonderful look on the tree. Hang some ball ornaments and baubles on the Christmas tree's branches. You can make ornaments on your own by using crystals, dough and buttons. Each and everyone ought to put a tree topper.
Think about setting up a Christmas Village – A Christmas Village is set up in many houses previously. A Christmas Village in your home will show the old time and how the Xmas day was celebrated in the villages in the earlier days.
Mistletoe is needed – If you are lucky, then you can find fresh mistletoe in a hardwood tree in your locality or in your neighbor's garden. You can also purchase a faux mistletoe plant from a shop and then hang it on your residence's doorway. Use a small sized hook to hang the mistletoe. A red ribbon must be tied on the mistletoe for getting the perfect festive look.
Stockings must be hanged – Anybody can hang either purchased stockings or handmade stockings in any place- be it near the fireplace or in any corner of the room. Ribbons of green and red color are mostly chosen to hang the stockings.
Music must not be forgotten – Keep the Christmas songs and music ready before your relatives arrive. Play songs and enjoy the Xmas day to the fullest.
Posted on October 26, 2016 in Home Improvements
Modern homes place great emphasis on expression of personal taste and the ability to blend unique elements and materials together to bring to life a living space worthy of being called a work of art. Generally, a minimalist approach is taken it their design, so that the central focus can fall on the flow of the home as well as its occupants instead of the geometric design of its spaces.
Even the materials used in contemporary home design are quite interesting. The use of wood, glass, and neutral tones help create that minimal feel, while making maximum use of natural light and large spaces. Glass in particular is used heavily in modern-day architecture of not only homes, but commercial buildings as well. It is implemented as both an eye-catching design feature as well as general support for the structure. Companies that entirely specialize in glass accent in construction will be ready to offer you any form of solution you require, if looking to include any glass-based features into your home.
Living spaces
In your main living spaces, large mirrors can be utilized to make the space appear larger than it is, and also to provide relief to a particularly larger wall. This can be a design feature as well as providing an optical illusion to expand the space.
Moreover, incorporating frameless glass balustrade in place of standard staircase banisters will bring a modern look and feel to your home. Generally used for outdoor deck areas near pools, balustrades of this nature can be installed inside your home for a truly distinctive look.
Bathroom areas
Bathrooms are considered one of the most important areas of the home, second only to the kitchen. Design-wise, close attention must be paid to the creation of a bathroom as it is a space that will be used several times a day, every day. Glass shower screens provide a polished and uncluttered look to your bathroom. This will be especially helpful if your bathroom is quite small in size. It will provide the division you need for the shower without making the room any smaller.
Outdoor spaces
Glass can even be a focal point in the surrounding area of your home. For instance, you can incorporate glass in your outdoor deck area as either a fencing for you pool or simply as a partition for safety.
In this manner, you can use glass as a feature material throughout your home. Consult with a professional business that specializes in the use of this material, and has repute and experience to complement their work. This will mean that you will get what you need with the minimal possible hassle and receive a quality design and service at the same time.
Posted on October 24, 2016 in Home Improvements
Gardening, has always been the heart of hobbies – it improves skills and can create and re-create a happy home and happy life. As we all know; having a home is a very big achievement in ones lives and can really have a fulfilled effect once it has the feeling of trees and different shades of green around. Therefore, there are many people whom have started shops and business as florists as it has allowed the need of these beautiful needs. However, maintaining a lawn can often prove vain and discomforting as it can involve a series of different procedures with proper care. Whether it is all about cleaning weeds or to maintaining the shed – it can also be disagreeable to many as they may not share the same passion as others hence; gardening is unfortunately different as per an individual's taste. What this has to deal with can also affiliate and reenact to many differences.
How, the turf matters
However, gardening Claremont is an impulsive task for the soft hearted except the true universally accepted fact is that despite how unruly and unmanageable you may seem there are always people who cannot seem to stop and amaze at the wonderful nature that stares us at the face, therefore; there are many lawn bowl shops and lawn bowls clothing that makes our sweat and tears worth it overtime. Whether it is a small miniature garden or even a larger acre of land. These are the places that offer different specifications of vast products that help with a lot of your ideal sporting and game needs. Getting a game on is hence important to many and like rolling a ball in the lawn seems very far-fetched and is impressive and is an activity which many may indulge in taking part in. Hence, the whole family can play and enjoy their moments together.
A joyous sport
On that note, personally playing ball is just like soccer and yet is played most often in different other parts of the world and country. It has helped create and achieve the bland goodness and is not too much of a tiring game. It can be also known as a simple ball game except that often people have been misguided about how it Actually works. Unlike, the other games – many other games often realize that having the game rules are in fact very easy and simple to be purposely allowed. It helps to create a bonded moment with the family and most importantly friends and has proved to be quite useful especially if you are an introvert and enjoy the luxury of your own homes.
Posted on October 19, 2016 in Home Improvements
The beauty of your house depends on the furniture you have used in your house. The type of furniture gives a unique, a traditional or a colonial look to your residence. Ladies spend most of their time trying to find out the best for their homes according to their personal likings. Persons inner self is reflected with the type of designs used which gives the first impression to any guest who pays you a visit.
Selection with care
There are various types of furniture used to decorate the house while keeping in line with the daily life style pattern of individuals or families. It's very essential to find proper furniture suited to the area you live in as well. For example families living in a cultural environment, type of climate, the area you live if it's a hill country or coastal area. Selection of the proper type of wood is the most important decision which should be carefully thought of. The most standard woods used are Oak, Maple, Pine and Poplar. The type of woods chosen to make what you require gives the strength, look and the quality of finished product.
Made to measure furniture made using state of the art technology highlights the quality and the precision of the end product. The uniqueness of the end product is as per the individual likings. Custom cupboards in Gold Coast gives people the freedom to design their units according to their liking having a varied flexibility. These are designed according to the space available along with the requirement of the customers. It is important to decide first where you want your wardrobe or walk in closets fitted. Accurate measurements to be taken with suitable type of wood, color not forgetting the durability of the products.
Custom or rather customized means made to the choice or the liking of your customer. This is one of the best ways to cater to your clients need. Drawers made as per customer specifications are called custom cabinets. Semi customized is where the customer chooses from a selected product library. Choosing from the stock does not have any flexibility in choosing as per your personal liking. When choosing from a stock you have rather zero flexibility. The costs of these types of shelves are expensive but long-lasting.
Positive End Result
Therefore it's very important to choose the proper supplier to supply customized products to suit your liking. The best way is to choose your supplier online or checking out with the local builders. Selecting the proper suppliers maintain Professionalism and precision in get your piece of dream furniture.
Posted on October 14, 2016 in Home Improvements
Office supplies are crucial for any office or workplace. Office supplies can vary from pens to paper to notebooks to staplers to paperclips to computers and printers. Office supplies can also vary from workplace to workplace and even be specialist. Specialist in office furnitures can include hard hats for construction workers, stethoscopes and syringes for doctors and nurses and gym wear for athletes.
Office supplies vary and sometimes you have to be careful when you use them. Injuries are possible even with office supplies of any shape and size. That's where office supply safety comes in.
For example with paper you can get paper cuts. With staplers and staple removers you can small cuts. With ergonomic chairs Melbourne you can fall off them or slip off. When you buy heavy office equipment (laptops, printers and 3D printers for example) and you are carrying it, you might drop it. You might decide to change the flickering light bulb above your desk and the light bulb may be hot and you might burn yourself or get a little spark.
The list of possibilities, as unlikely as they may seem can go on and on. You may think that injuries from office supplies are highly unlikely to happen, however they are possible considering that every employee uses some sort of office supplies every day.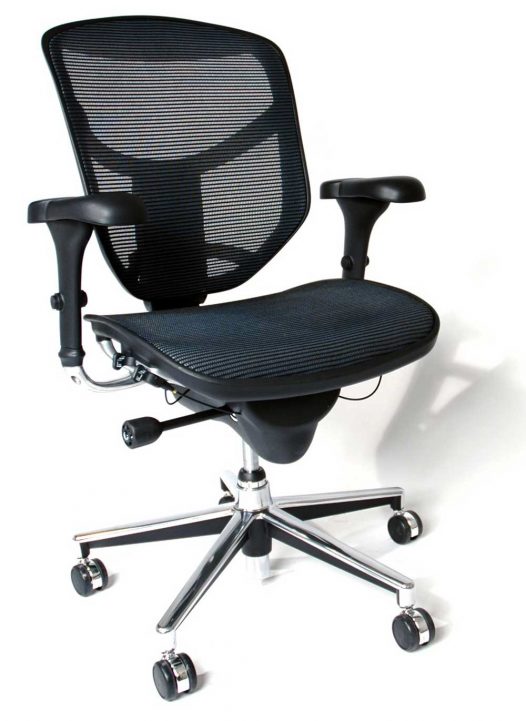 It is due to these scenarios that safety officers exist in all workplaces. If any workplace accident or incident happens where you are injured or hurt, even if you have a small paper cut or feel fine, you are obligated to report it to your safety officer.
Your workplace should also have a first aid kit as well as a safety officer. The workplace first aid kit should include various items to be able to help in almost any scenario of office injury or illness. Some first aid kits can include items such as band-aids, bandages, antiseptic wipes, dressings, gloves, Burnaid gels, ice packs and many more items.
With certain office supplies, the workplace safety policy may include having specialists install certain supplies or equipment. For example with lights whether they are small light bulbs for desk lamps or LED panel lights for the roof usually the boss will hire an electrician to install them. With printers, Xerox machines and any other bulky office items may be installed by the people who delivered them. With any computer delivery or installation, especially with cables and cords, an IT expert will usually be hired to install them.
In Australia there are federal and state workplace safety laws to protect employees from any kind of injury, whether they are caused by office supply mishaps or otherwise. If you want or need to find more information on workplace safety laws you should talk to your boss/employer, your safety officer or you can research online.
Posted on October 6, 2016 in Home Improvements
You are frantically getting ready to attend an important meeting at your office. Even though you have prepared everything the previous day you still have many things to do before you leave home. You have just taken a shower and are getting ready when you hear a strange noise coming from your washroom. You rush into the area and find that your sink tap has busted and water is gushing along your washroom floor. So what do you do now? You have an important meeting to attend and you cannot take care of the problem yourself. But you cannot leave your water gushing while you go to work.
Get online
You get online immediately and search for a company that undertakes this type of repair work. Luck seems to be on your side because you come across a company that has many years of experience in the field with regard to washroom repairs. The company has worked with some of the big names in the business field so you are confident that you have found the right place. You also realize that this company has freestanding baths and other washroom products for sale. You give them a call and a team is sent immediately to your home to assess the problem. The professionals tell you that the products you have used in your washroom are outdated and of low quality and that is the reason for the sudden breakdown. They advise you to replace your washroom products with the latest models bath pieces available in the market and tell you that they can handle the installation and replacements and complete the job in two days.
High standard products
The experts tell you that they can replace the bathroom basins in Sydney with good quality products that are made in keeping with the high standards in the market and that your washroom will look as good as new once the job is complete. You are given a quotation and you cannot believe how affordable these prices are. As part of their customer service the experts will maintain your newly installed quality items once in three months and keep you updated on the latest products in the market.
Customer service hotline
If you get a reputed company to take care of this job you can be certain that you will not face such a drastic situation such as this one in the near future because all products used are reliable. Most reputed companies also have a 24 hour customer service hotline in case of sudden emergencies. So if faced with such a situation you can always call up the professionals and leave the job in their hands.
Posted on October 3, 2016 in Home Improvements
63% of households in Australia and 62% in the US have at least one pet. The most popular worldwide are cats and dogs, although there are actually more pet fish. Other pets include birds, small mammals, farmyard animals, snakes and reptiles, rats and insects. But nowhere in the statistics or reports is there any reference to the newest pet, one supremely suited to the modern lifestyle.
Robot vacuum cleaners may be sold as household appliances, but that's not why people buy them. Like other pets they are companions. Their owners give them names, watch them, talk to them, show them off to their friends, and when they break down, often want them repaired not replaced, even if the repairs are more expensive.
As a vacuum cleaner their performance is somewhat lacking. They don't clean corners; their carpet cleaning is superficial and doesn't remove deep down dirt; they only pick up small grit, they get stuck under furniture, handknotted rugs Brisbane and they can only clean a relatively small area at a time. People however readily accept less than perfect behaviour from a pet; don't mind having to rescue them occasionally; and understand their pet's need to stop frequently for food or rest.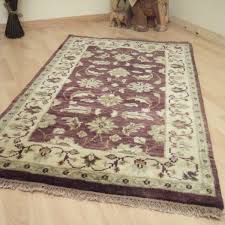 As a pet, a robot vacuum cleaner is close to ideal, with most of the features people look for in a pet with a great design. If you like conversation, they use a range of beeps to communicate, including ones that says "I'm stuck" or "I'm hungry"; which is a lot more than you get from a fish. They will show off their repertoire of tricks on demand, unlike cats. There are hours of enjoyment to be had watching their regular meanderings across the floor, and if you like uncertainty, there are breeds/models that move in a totally random fashion. A snake on the other hand may not move for weeks.
Robot vacuum cleaners are the pet for those otherwise unable have a pet. The lease may prohibit it; a lack of mobility or frequent absences may make it difficult to provide regular care; the cost of keeping a pet may be too high and in places where hygiene is an issue pets may be excluded, despite their proven value in therapy. People in hospital for extended periods however would surely prefer to be woken by a friendly little robot, than by hospital cleaning staff with a mop. Robot pets require very little care or ongoing expense, just a small amount of electricity, a clean out of the litter, and the occasional wipe over. They can be left alone for weeks if necessary
There are an increasing number of new breeds/ models available, including ones that wash and scrub floors. If you want an outdoor pet, there are robots that mow grass. And a large one for factory cleaning is just being released, so you can now take your pet to work.
http://www.rugdynamics.com.au/